The ankle joint acts like a hinge, allowing the foot to move up and down with a small amount of rotation. Any sudden movement outside of this range, repeated strain, overuse, or disease can all cause painful symptoms, swelling, stiffness and mobility problems. Most people suffer ankle pain at some point in their lives and there are many common ankle conditions that can be treated with pain relief and rest.

If your ankle pain is persisting over a longer period and cannot be relieved with conservative treatment, it's a good idea to seek help from an orthopaedic foot and ankle specialist where your ankle condition can be diagnosed and treated through examination, imaging and surgery where necessary.
Ankle Sprain




Ankle sprains occur when your

ankle

rolls or twists awkwardly out of position, stretching your ligaments beyond their limits.

Fractured Ankle




Fractured ankle is a painful condition where one or more of the bones in your ankle is partially or completely broken.

Ankle Tendonitis




Ankle tendonitis is an inflammation of the tendons in the ankle and is a

common

cause of ankle pain.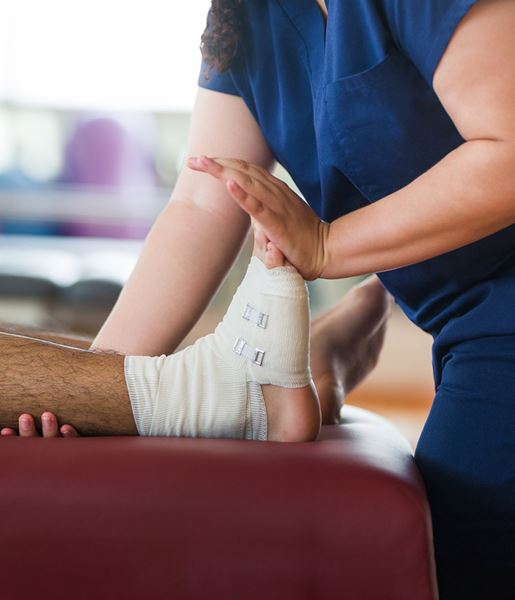 Dislocated Ankle




Dislocated ankle is a serious injury caused by sudden impact that requires immediate medical attention.

Synovitis Ankle




Synovitis of the ankle occurs when the soft tissue lining of the ankle joint becomes irritated and inflamed, a condition associated with injury or overuse.