Orthopaedic ankle conditions, treatments and procedures
The ankle plays an important role in stabilising our body, but it is only designed to allow a limited range of motion. Acting like a hinge, it enables the foot to move up and down with a small amount of rotation. If the ankle is subjected to sudden movement outside of this range, or is suffering from a degenerative condition, it can cause severe pain and injury that is best treated by an orthopaedic foot and ankle specialist.
Common ankle conditions are frequently caused by misplaced activity, overuse or disease. Twisting, tripping or falling can cause sprain, fracture and dislocation, and excess strain or sudden over exertion can lead to Achilles tendonitis. The ankle joint can also be affected by different forms of painful arthritis. An orthopaedic foot and ankle specialist can determine the exact cause of ankle pain by examining the complete structure as it relates to the foot.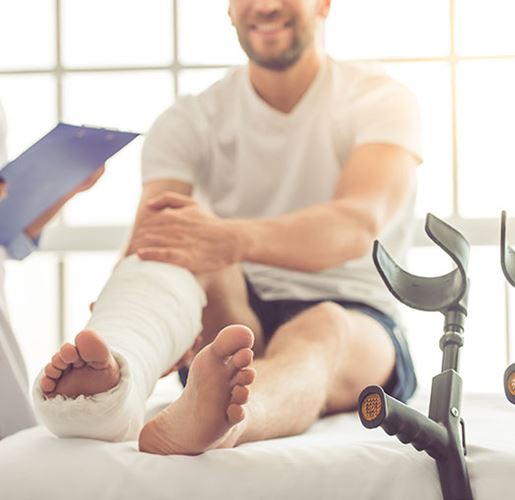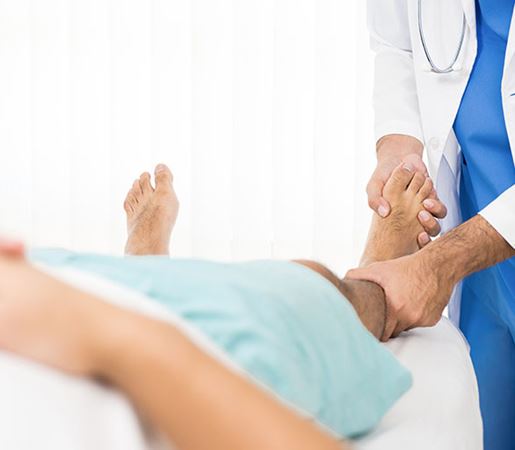 Ankle pain is a common symptom for most people at some point in their lives. Depending on the cause and severity of the condition it can cause extreme pain, swelling, joint instability and stiffness. Some ankle pain is short term and can be relieved by icing, rest and pain relief. If the pain persists for longer or is a recurring issue it is best to visit a healthcare professional.
At St Vincent's Private Hospitals, our specialist orthopaedic foot and ankle orthopaedic surgeons are considered among Australia's leading practitioners. We are committed to supporting patients at every step of their healthcare journey through surgical excellence, outstanding facilities and patient-centred care.
I have an ankle condition, what are my next steps?
Talk to one of our dedicated foot and ankle specialists who will help diagnose your condition and explain the best treatment options available to you.
If you have been experiencing persistent ankle pain, stiffness or swelling that does not respond to medication or rest, the first step is to make an appointment with your GP. Your doctor will evaluate your symptoms and may suggest further testing such as an X-ray or magnetic imaging (MRI) to diagnose the condition particularly if there is a break or tear. Once your doctor has confirmed the results, you will be referred to an orthopaedic shoulder specialist for a consultation at your St Vincent's Private Hospital of choice, where you can discuss all the available treatment options.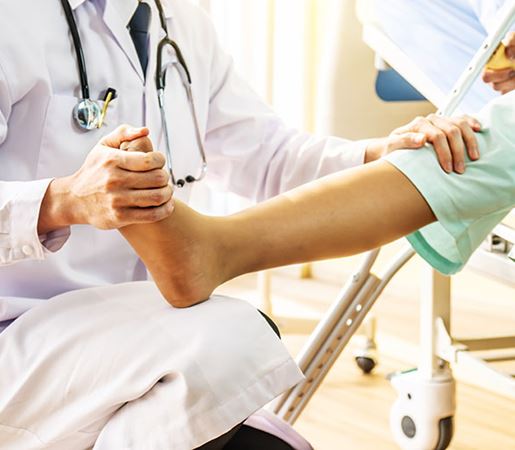 Still have questions? Let us help you.