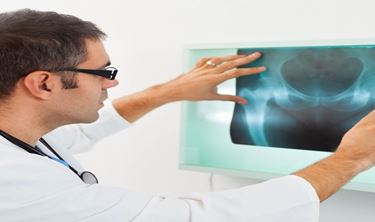 Hip Orthopaedics
We provide specialist care and expertise for a wide range of problems affecting your hips including total hip replacement, revision hip replacement and hip arthroscopy.
Hip Conditions & Our Treatments
Common Hip Injuries
Get to the bottom of your hip pain and find out more about common hip injuries.
I have a hip condition, what are my next steps?
If you have been experiencing hip pain and are concerned that you may need a hip replacement, the first step is to make an appointment with your GP. You doctor will be able to perform a series of tests, including a physical examination, to identify the nature and location of the problem. Sometimes, further tests may be necessary such as an X-ray or ultrasound.
Once your doctor has confirmed the results, you can discuss suitable treatment options available to you that will achieve the best outcome and recovery. Should your doctor consider a hip replacement or other hip surgeries, you will be provided with a referral for a consultation with an orthopaedic hip specialist at your nearest St Vincent's Private Hospital.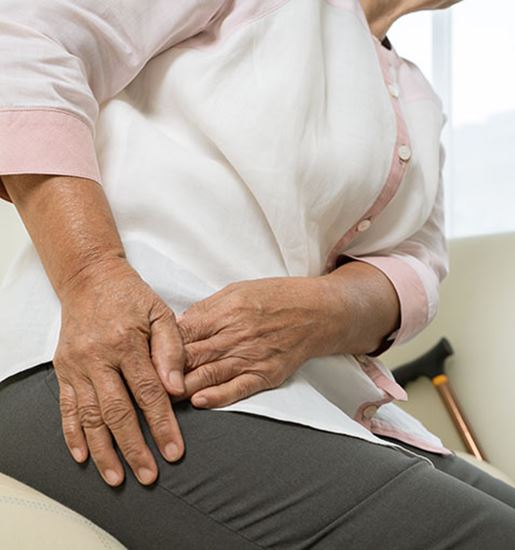 Step 1

GP
Referral

See your GP about getting a referral for your specialist appointment at your nearest St Vincent's Private Hospital.

Step 2

Specialist
Consultation

Talk to our world-leading specialists about the most suitable treatment options available to support your needs.

Step 3

Your
Treatment

We are with you every step of the way. Our team of experts will support you through your hospital admission, procedure and rehabilitation.

Step 4

Your
Recovery

Our rehabilitation team support you in your recovery beyond surgery. Our rehab programs are designed to make you feel independent and confident as you regain your strength.
Frequently Asked Questions
The most common type of hip surgery is a total hip replacement, sometimes referred to as arthroplasty, where the damaged ball and socket is replaced with artificial materials. Revision hip replacement is a more complex operation that is used to repair existing implants, or to replace them entirely. Surgeons choose to use a particular approach when performing hip surgery. Posterior, anterior and lateral approaches to hip replacements are common, and they refer to where the incision is made. Your surgeon will discuss with you the approach that will suit you best.
Hip pain and discomfort are most commonly caused by different types of arthritis or injury. Osteoarthritis is a joint disease that causes the cartilage to gradually wear away. This means that the exposed bones rub up against each other leading to stiffness and pain. Rheumatoid arthritis is an autoimmune disease which causes inflammation and damage to the joint. Hip replacement surgery may also be used to treat injury, such as hip fractures caused by a fall.
The cost of surgery is dependent on a number of factors that will vary by patient. These include Medicare rebates, your level of private health insurance (if you have it) and the cost of your surgical team, which can differ between surgeons and hospitals.

Hip replacement surgery is a common medical procedure that is very safe and effective. It's performed on thousands of men and women every year and can quickly help reduce pain and return you to normal everyday activities. The hip joint works just like a ball and socket. Over time, or through conditions such as arthritis and obesity, the bone and cartilage can become damaged and wear away. Hip replacement surgery removes any damaged bone or cartilage and replaces it with an artificial material (usually metal, ceramic or plastic). This simple procedure successfully restores mobility and significantly reduces or eliminates pain.
If you are suffering from significant pain which prevents you completing your everyday tasks, this is a sign that you should seek specialist advice as you may benefit from a hip replacement procedure. Although this operation is traditionally associated with older patients, it can be the appropriate course of action for anyone who is suffering from common symptoms such as:

• Recurring hip and knee pain, especially when walking or during exercise
• Difficulty getting up or down stairs
• Disturbed sleep caused by pain from hip movement
• Limited relief from anti-inflammatory drugs, or other therapies
Any surgical procedure carries an element of complication. Your surgeon and orthopaedic care team will conduct a full assessment to determine your individual level of risk, and any appropriate action that may be required will be discussed with you at your consultation.
As your movements will be limited after the operation, it's a good idea to prepare in advance for what you might need when you return home. You may want to have safety bars or handrails installed in your shower or bath, along with a raised toilet seat. Place everyday items at waist level, so that you won't have to bend down or reach up too high, and ensure that everything you are likely to need such as a telephone, TV control or medicines is close at hand. You may want to ask a friend or family member to help out with everyday tasks, such as shopping and bathing, in the first few days after discharge from hospital. Your medical team will provide you with a recovery program that includes exercise, diet and care advice. You should be able to resume everyday light activities within 3-6 weeks after surgery.
The recovery time looks different for everybody and will depend on your general health coming into the procedure. Patients are often up and about walking very soon after surgery, and this is encouraged. Most patients will spend 3-4 days in hospital before heading back home, or onwards to rehabilitation. You will receive advice on how to take care of your new hip. Within 4-6 weeks you are likely to feel stronger and able to resume light activities. After 3 months you will probably be able to get around without much support and return to exercise and low-impact sport. The road to full recovery is much quicker if you maintain strength and conditioning along the way. Find out more about post-operative exercises and the recovery process.
Still have questions? Let us help you.