Orthopaedic spine conditions, treatments and procedures
The spine is a highly complex part of the human body that facilitates multiple integral daily functions. If the spine is affected by injury or disease, simple daily functions can become increasingly difficult, and may cause severe pain and discomfort.
Orthopaedic spine surgeons specialise in treating conditions that specifically affect the spine, back and neck such as arthritis, scoliosis, slipped discs, sporting injuries, bone tumours or trauma. Neurosurgeons specialise in any conditions that specifically affect the nervous system. This includes the spine, spinal cord, and the brain. In modern spinal surgery, orthopaedic spinal surgeons and neurosurgeons often work in tandem and synergistically.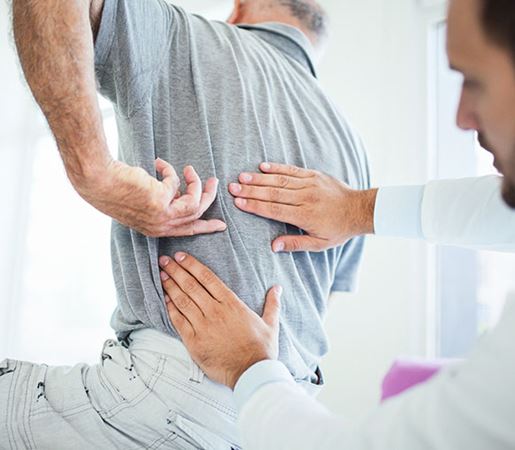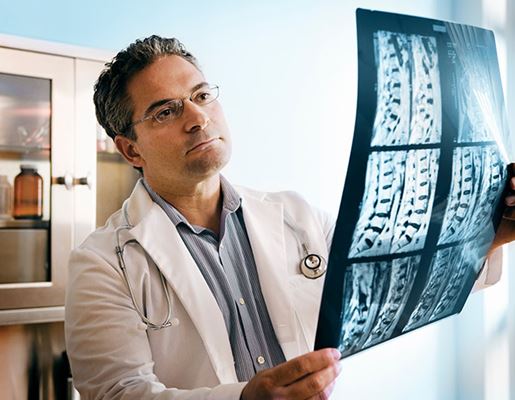 Spine disorders may present with symptoms such as a sharp pain that radiates out from the neck and back to the arms or legs, alternations in posture, stiffness, an uneven appearance and a tingling sensation in the arms or legs. If these symptoms persist or worsen, it is time to talk to a healthcare professional.
At St Vincent's Private Hospitals, our specialist spinal orthopaedic staff are amongst Australia's leading and respected practitioners. We are committed to supporting patients at every step of their healthcare journey through surgical excellence, outstanding facilities and patient-centred care.
I have a spine condition, what are my next steps?
Talk to one of our spine specialists who will help diagnose your condition and explain the best treatment options available to you.
If you have been experiencing persistent neck or back pain for over 8 weeks that does not respond to medication or rest, the first step is to make an appointment with your GP. Your doctor will review your medical history may perform a series of diagnostic questions which will help to determine the best treatment pathway. Sometimes, further tests may be necessary such as a bone scan, magnetic imaging (MRI) or X-rays. Once your doctor has confirmed the results, you will be referred to an orthopaedic specialist for a consultation at your St Vincent's Private Hospital of choice, where you can discuss all the available treatment options.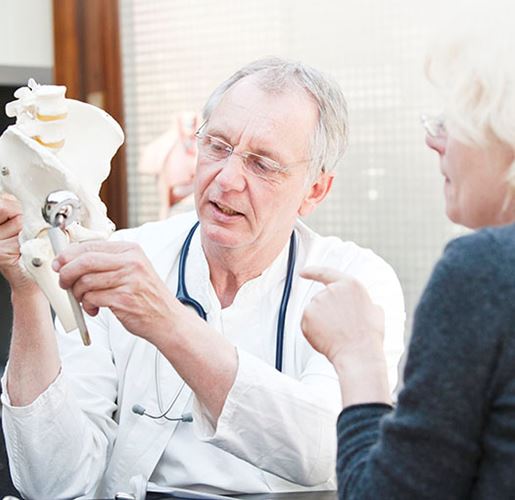 Still have questions? Let us help you.