Orthopaedic elbow conditions, treatments and procedures
The elbow is a combination of three joints involving the radius, ulna and humerus and works just like a hinge joint and guides forearm rotation. It allows us to extend, rotate and flex our arms and is held stable by a complex network of ligaments and bony architecture. Many muscles originate from the elbow which makes it a common site for injury and complaint. The close proximity of several nerves to the elbow joint, pain can often be related to the nerves and present with numbness or pain.
The elbow and shoulder are the most complicated joints in the body. Orthopaedic surgeons that specialise in elbow and shoulder conditions have an extensive understanding of the broad spectrum of conditions that can affect these joints alongside a wide range of experience in the latest treatments, including non-surgical and surgical techniques. Common elbow conditions are often a result of overuse or sporting injury, and can include tennis elbow, golfer's elbow, bursitis and fracture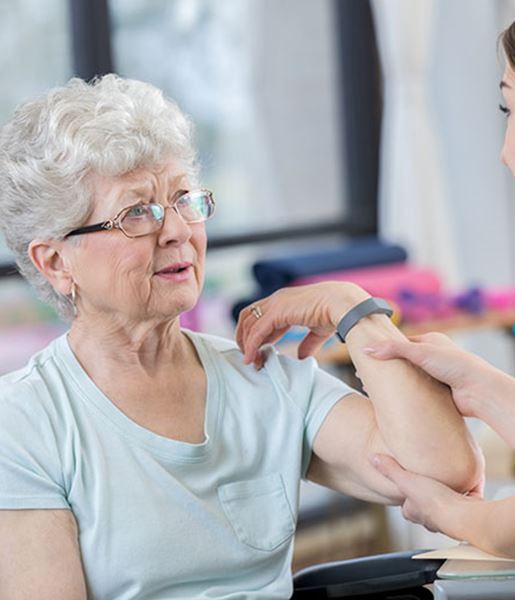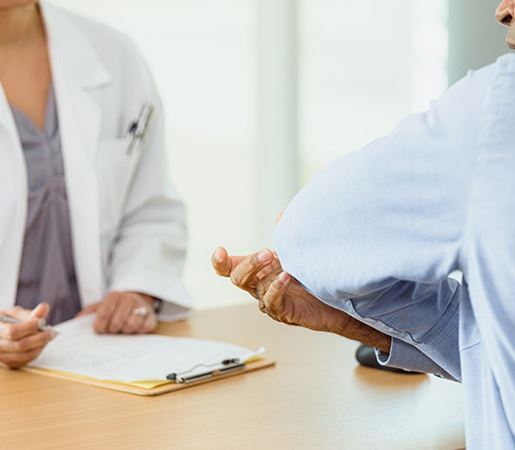 There are many types of elbow disorders that can cause discomfort. Common symptoms of elbow conditions include severe pain that does not respond to medication or rest, restricted movement or stiffness, swelling, locking and possibly a visual change. If the pain intensifies over time and consistently impacts your full range of motion or usual activities, it is best to contact a healthcare professional.
At St Vincent's Private Hospitals, our orthopaedic surgeons specialise specifically in shoulder and elbow care and are considered among Australia's leading practitioners. We are committed to supporting patients at every step of their healthcare journey through surgical excellence, outstanding facilities and patient-centred care.
I have a elbow condition, what are my next steps?
Talk to one of our orthopaedic elbow specialists who will help diagnose your condition and explain the best treatment options available to you.
If you have been experiencing persistent elbow pain that has lasted beyond a few weeks and does not respond to medication or rest, the first step is to make an appointment with your GP. Your doctor will perform a thorough physical examination, applying pressure to the affected areas. Sometimes, further tests may be necessary such as magnetic resonance imaging (MRI), CT scan or an X-ray to help confirm the diagnosis and guide treatment. Surgery is not always required. Once your doctor has confirmed the results, you will be referred to an orthopaedic specialist for a consultation at your St Vincent's Private Hospital of choice, where you can discuss all the available treatment options.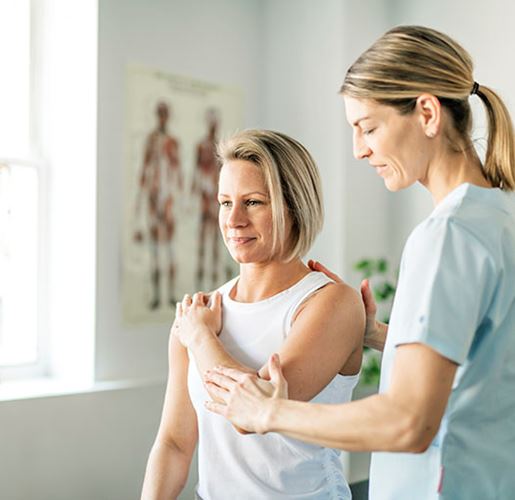 Still have questions? Let us help you.