Focus on orthopaedics
By Dr Oliver Khoo
Focus on orthopaedics
I am so proud to be part of the team which has made major orthopaedic surgery in Griffith possible.
The Hospital built by the community is a wonderful environment for healing and recovery and has let my patients achieve their best results locally, close to home, surrounded by family and friends.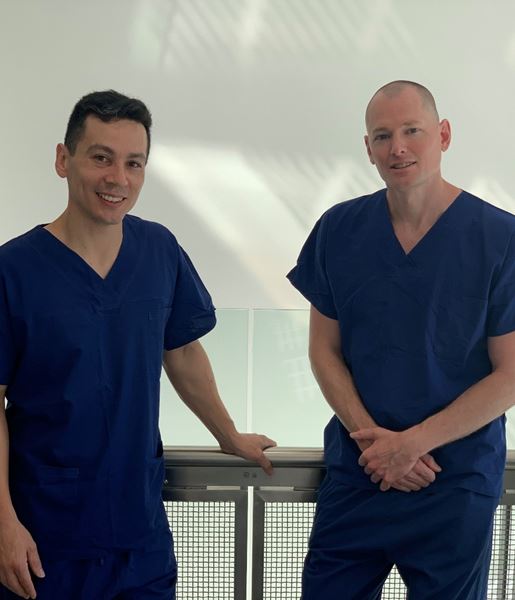 I am able to perform joint replacements, reconstruct ligaments and fix fractures with access to all of the advanced technologies that are at the forefront of orthopaedic surgery today.
Techniques that I use include gold standard computer navigated surgery, 3D printed models and key hole surgery.
I can help with pain and arthritis, ligament tears, fractures and provide complete orthopaedic care.
We also have available urgent appointments for unexpected injuries, broken bones and work place injuries.
Dr Dennis Van Duivenbode is an Orthopaedic surgeon from the Netherlands who is completing a fellowship with Dr Khoo. "I am spending a year with Oliver to learn his techniques particularly computer navigated joint replacements so that I can get outstanding results".
Dr Oliver Khoo
Dr Khoo has a fellowship in Orthopaedics with the Royal Australasian College of Surgeons. He has also obtained further subspecialty training and experience in upper and lower limb surgery, undertaking fellowships in Australia, Italy and Germany. He subspecialises in arthroscopy and arthroplasty; joint replacement of the shoulder, hip and knee; shoulder arthroscopy, hip arthroscopy and knee arthroscopy.