Fitzroy Maternity
Labour and birth
Warm and welcoming birth suites
Our birthing suites provide a warm and welcoming atmosphere for the birth of your baby.
Soft lighting, music and refreshments are on hand and available at your convenience.
Each room is fully equipped to accommodate individual birthing choices.
Numerous supports are available to help you give birth. These include:
Digital speaker system that connects to your phone
Large recliner lounge chair
Pain relieving medications and inhaled gases, if required.
A specialised anaesthetic service for epidural anaesthesia, should this be required.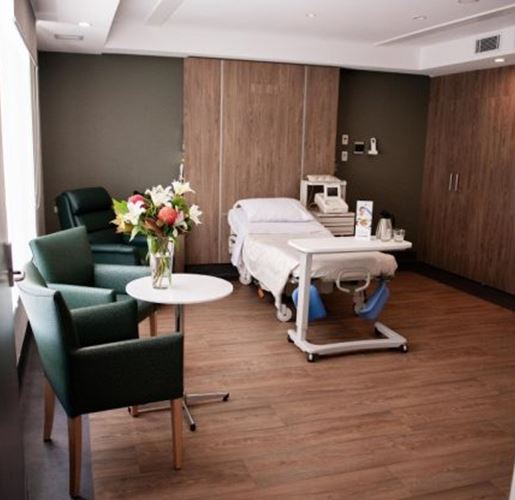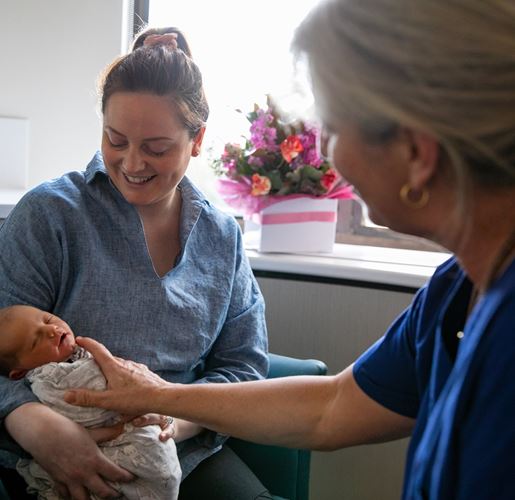 Realising your birth plan
We encourage you to be involved in all decisions regarding your care. It's natural and for parents to have expectations regarding their birth and it is very important that you discuss your wishes with your obstetrician and midwife. Our expert team will work with you to help you achieve the birthing experience of your choice.
Your partner and support person are welcome in the birthing suite, depending on COVID-19 restrictions.
In the interest of your privacy, staff can't give out details about the progress of your labour or about your baby's condition. Ask your family and friends not to phone the birthing suite for information. Instead, ask your partner or support person to contact them.