The hand is a complex structure of bones, muscles, ligaments, and tendons that all work seamlessly together. They allow us to achieve a wide range of tasks without thinking – from gripping large objects to threading a small needle. There are numerous hand conditions that can interfere with these simple activities, often causing painful symptoms like swelling, tenderness and restricted movement. Most people will suffer from hand pain at some point in their lives, and there are many hand conditions that can be treated conservatively using pain relief, rest and rehabilitation exercises. If your hand condition is not improving, talk to a hand orthopaedic specialist for an accurate diagnosis and personalised treatment pathway.
Hand fractures are

a painful condition where one or more of

the bones in your hand is partially or completely broken.

Hand arthritis is a progressive condition that can affect different parts of the hand causing inflammation, pain and stiff movement.

Hand tendonitis is an inflammation of the tendons in the hand and is a common cause of hand pain.

Dislocated finger is a serious injury caused by sudden impact that requires immediate medical attention.

Trigger finger occurs when inflammation prevents the tendon from making smooth movements and the finger becomes locked in position.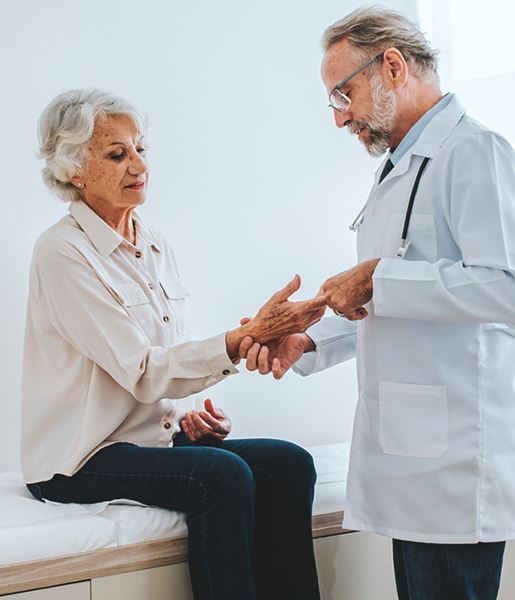 Mallet finger occurs when injury damages the tendon at the end of the finger meaning it is unable to fully straighten.

Flexor tendon injuries affect how well you can bend your fingers and are usually a result of a cut or sudden injury.

When the tendon sheath is irritated or injured, it stops functioning properly causing inflammation and swelling.

When the extensor tendon is injured as a result of injury or sudden force, the fingers are unable to fully straighten.