Hand arthritis is a progressive condition that can affect different parts of the hand causing inflammation, pain and stiff movement.
Hand Arthritis
Hand arthritis is a degenerative joint disease that can affect different parts of the hand. There are many different types of arthritis, with osteoarthritis most commonly affecting the hand. This type of arthritis causes the cartilage to thin out, which means that the joint no longer operates as smoothly as it should. Ultimately, the bones rub up against each other which results in increasingly stiff, painful movements. The thumb, index finger and middle finger are most commonly affected and in more advanced cases, bony spurs can grow at the finger joints. The exact cause of hand arthritis is unknown, and it usually develops as a result of wear and tear, with women over 50 more at risk.
How is it treated?
As the symptoms of arthritis can be similar to other joint conditions, your doctor will perform a series of tests to confirm your diagnosis. In some cases, an X-Ray is required to ascertain the level of cartilage loss and look for other signs of damage. In the first instance, hand arthritis is treated with pain relief, exercises and lifestyle adjustment. Regular exercises will help maintain flexibility and range of motion, as well as avoid the painful stiffness that often accompanies finger and hand movement. There are also some arthritis-relieving tools available that have extra padding to help make your grip more comfortable. If your hand arthritis is worsening and no longer responding to conservative treatment, your doctor may recommend hand fusion surgery which will remove the joint movement and significantly reduce the pain.
How long does it last?
Hand arthritis is a progressive disease that cannot be cured and will gradually worsen over time. There are many treatment steps to slow the onset of the disease and improve your quality of life before surgery is a consideration. These include:
Hand exercises – to maintain mobility and flexibility.
Reduced strain – to preserve the joint.
Pain relief – to manage symptoms.
Hand splints – when extra support is needed.
Steroid injections – to manage inflammation.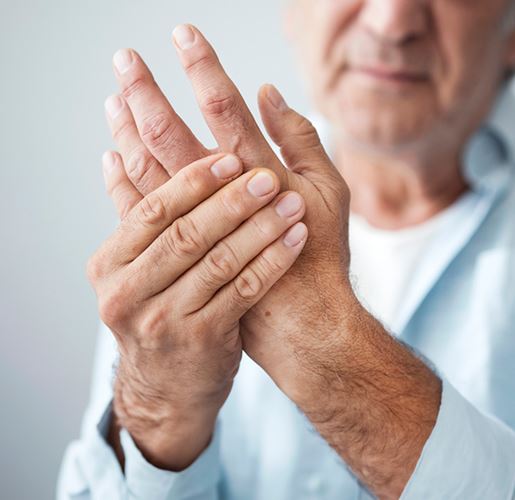 Other hand surgeries and procedures
Common hand conditions