Hip replacement surgery is widely available in the Griffith area with some of Australia's leading orthopaedic surgeons
Hip Replacement Surgery in Griffith
Hip replacement surgery in Griffith
St Vincent's Private Community Hospital, Griffith delivers a comprehensive range of health services in the local Riverina area and has been performing hip replacement surgery since 2018. This successful procedure is one of the most common surgeries now performed in Australia and is considered a standard procedure. Combining the latest technology with state-of-the-art facilities, joint replacement surgery in Griffith is available for all patients that are considered reasonably fit and healthy and meet the standard clinical criteria.
Total Hip Replacement Surgery
For the people of Griffith who live some 6 hours travelling time from Sydney, accessing standard healthcare can have its challenges. The development of the new St Vincent's joint replacement service was important recognition of the impact that accessible local treatment can have on the community. Not only does it minimise unnecessary upheaval, cost and inconvenience for any Griffiths' patients needing hip replacement surgery, it means they can also benefit from proximity to family and friends while recovering at home. With no need to travel long distances for treatment, this can make a world of difference to patients and can help patients achieve their best results. Along with our team of leading specialists, at St Vincent's in Griffith, we pride ourselves on providing exceptional patient-centred care at the heart of the local community. There is no age restriction in place for hip replacement surgery, and the procedure has been successfully performed on patients of all ages.
The procedure
This procedure is designed to provide relief from long term hip pain. The surgery aims to restore normal function and mobility to the hip joint, and enable patients to resume daily activities with significantly reduced pain. The hip joint is designed just like a ball and socket, but with ageing or overuse it can become vulnerable to injury or disease such as osteoarthritis. When the protective layer of cartilage gets worn away, the bones become exposed and rub up against each other. This can be extremely painful and if left untreated, it will worsen over time. Total hip replacement surgery, sometimes referred to as hip arthroplasty, is an advanced surgical technique that repairs your damaged hip joint using artificial parts. During surgery, the ball-shaped femoral head is removed and replaced with an artificial ball and stem. The damaged surface of the socket is removed and replaced with a ceramic or plastic spacer, and the joint is manipulated and evaluated to ensure there is stability and ease of motion. Physical balance is also checked to avoid any leg length inequality. The operation itself will take around 2-3 hours, with 3-4 days spent recovering in hospital before returning home under the care of our rehabilitation team.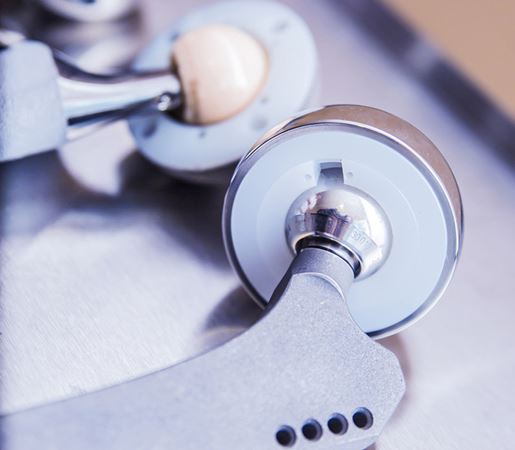 The two most commonly used approaches for hip surgery are the posterior approach (accessing the joint through the back of the femur) and the anterior approach (accessing from the front). The surgical approach is determined by a clinical criteria, and your hip surgeon will discuss with you which you are better suited for. Anterior hip replacements are becoming more popular as there is less muscle damage during surgery. But there is no research to suggest one is better than the other in the long term. Some patients may be eligible for minimally invasive hip surgery which is performed using smaller incisions. There are many factors to help your doctor determine if you are a suitable candidate including age, weight and general health.
Other types of hip replacement surgery
If you are suffering from ongoing hip pain, your doctor will perform a series of tests to identify the cause of the problem. From here you can discuss possible treatment options that may include:

Partial hip replacement
If the socket of your hip remains healthy and only the femoral head is damaged by injury or disease, your doctor may recommend a partial hip replacement. Rather than replacing the entire hip joint, only the ball-shaped femoral head is removed and replaced with an artificial part. This type of surgery is often used to repair hip fractures rather than as a treatment for arthritis, and can be performed using minimally invasive techniques. It is a smaller operation than total hip replacement surgery with a quicker recovery time.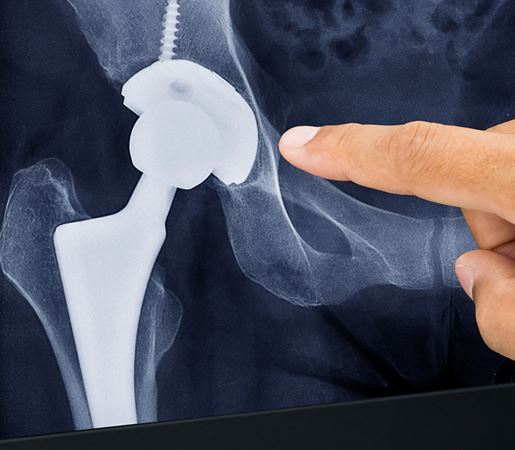 Revision hip replacement
Hip replacement parts have a finite lifespan, and over time these can fail or need replacing. Revision hip surgery is a longer and usually more complex surgery than the original procedure that requires detailed planning and preparation. If you are experiencing a return of familiar hip aches and pains, it could be an indication that hip revision surgery is required.

Bilateral hip replacement
If a total hip replacement is recommended on both sides of the body, this operation can be carried out simultaneously or as a staged procedure. Also known as a double hip replacement, simultaneous bilateral hip surgery has advantages and disadvantages. While there are benefits to a single operation with just one anaesthesia and one recovery period, a longer surgery carries additional risks including an extended hospital stay and an extended recovery period.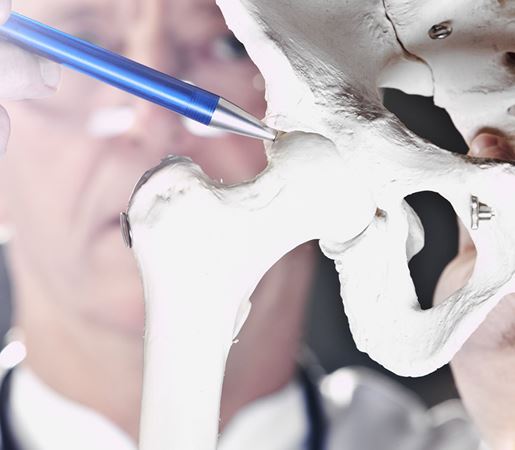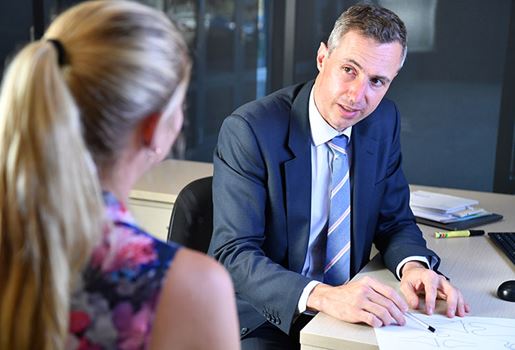 Can Medicare help with my hip surgery in Griffith?
The cost of your hip replacement surgery in Griffith is dependent on a number of factors. These will vary by patient and will include your level of private health insurance and the cost of your surgical team which can differ between hospitals. Find out more about your Medicare rebate here.
What else should I consider?
Going into hospital can be a stressful experience, but we understand the benefits of staying close to home and in the comfort of your community. Here at St Vincent's Private Community Hospital Griffith, our service is underpinned by our core values of compassion, justice, integrity and excellence. We are proud to offer up a tradition of progressive and excellent health care with patient wellbeing at the heart of everything we do.
Find out more by booking a specialist consultation today.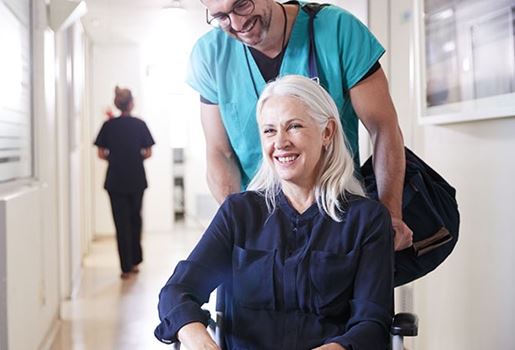 Still have questions? Let us help you