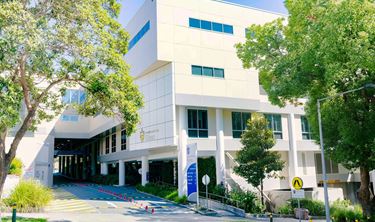 The Mater Hospital, North Sydney

Orthopaedics at The Mater Hospital North Sydney
Sydney's premier orthopaedic hospital
Dedicated to surgical excellence and patient-centred care, the Mater Hospital is regarded as a leading orthopaedic hospital and the only Australian hospital to be accepted into the International Society of Orthopaedic Centres.
25 Rocklands Road, North Sydney NSW 2060

Orthopaedics Infoline
1300 152 270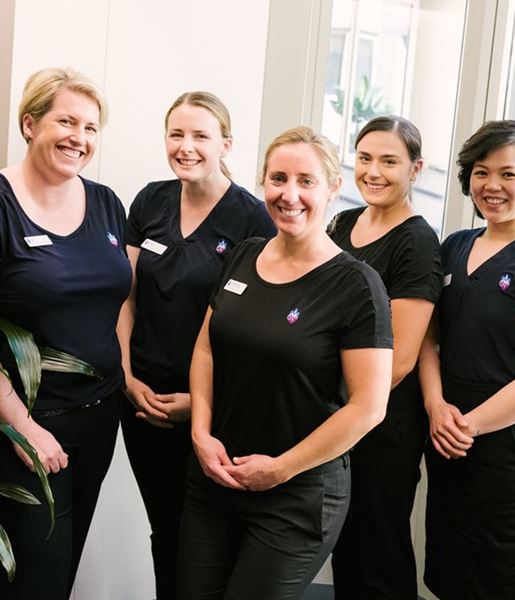 Our highly qualified team of medical, nursing and allied health professionals combine specialist knowledge with compassion and care, to deliver the best possible clinical outcomes for our patients.
Our world-renowned orthopaedic surgeons are involved in extensive clinical research which enables our patients to benefit from industry leading surgical techniques.
Completing over 2,100 joint replacements every year, we have researched and developed an accelerated recovery program which means eligible patients can spend less time in hospital and return to mobility more quickly.
Our patient centred approach includes extended physiotherapy hours and flexible inpatient or outpatient rehabilitation options.
Patient needs are always at the heart of our care, from pre-operative discussions with The Mater Continuous Care Team, through to surgery, post-operative recovery and discharge.
Watch Helen's knee replacement journey at the Mater Hospital.
Contact MCCT
Once your surgery has been confirmed and booked in online by you or your doctor, your Mater Hospital joint replacement journey can begin. As a first step, we suggest contacting the Mater Continuous Care Team (MCCT) and begin planning.
Preadmission:
Our team will carefully assess your needs and create a personalised recovery pathway for you. You will receive further information about your hospital stay and have any of your questions answered.
Book your Pre-Admission Clinic Appointment 2 to 4 weeks prior to your surgery by calling (02) 9900 7494.

Pre-habilitation
The MCCT will introduce you to comfortable exercises and suitable walking aids to make sure you are set up for a speedy recovery. For more information, click here.
Hire/Purchase necessary equipment
The MCCT will recommend equipment you may require before and after your surgery such as ensuring you have a pair of elbow crutches ready to bring into hospital.
MCCT pre-op call
Prior to your surgery, speak with the MCCT to ensure you are well prepared and learn more about what you can expect during your hip or knee replacement surgery, and how to best prepare for your return home.
Surgery/recovery
Our Orthopaedic Care Team support you in your recovery journey beyond surgery. We want you to return home and back to normal activities as soon as possible.
For patients who discharge directly home, the MCCT will be reachable via telephone for the first 2 weeks following discharge to assist with any concerns you have about your recovery. We want you to return home and back to normal activities as soon as possible.
Mater Continuous Care Team (MCCT)
Made up of highly experienced orthopaedic nurses and physiotherapists, the MCCT was established to further enhance the Mater Hospital's focus on care throughout the entire hip and knee replacement journey. The team will support you by phone during the pre-operative stage to assist in your preparation for surgery. We then providing a further 2 weeks of support following surgery for those who discharge directly home. We include this service for all Mater Hospital knee and hip replacement patients.
Industry leading technology
Our experts are equipped with the latest surgical advancements and technologies including robotics that allow them to plan and perform complex orthopaedic surgeries. These technologies enable the surgical team to have optimal visualisation and precise access to the surgical site.