Hip replacement surgery is widely available in the Sydney area with some of Australia's leading orthopaedic surgeons
Hip Replacement Surgery in Sydney
Hip replacement surgery in Sydney
There are a range of hip replacement procedures available in the local Sydney area at both The Mater Hospital, North Sydney and St Vincent's Private Hospital Sydney. Led by our highly skilled team of Orthopaedic Surgeons, this procedure is extremely successful and is now one of the most common performed in Australia. Benefitting from world-class facilities and industry-leading techniques, Our Sydney Orthopaedic team perform over 2,000 hip replacements every year and are dedicated to supporting your care and recovery from admission and treatment through to recovery and rehabilitation.
Total hip replacement surgery
The hip is one of the body's largest weight-bearing joints and works just like a ball and socket, but as we age it can become vulnerable to injury or disease such as osteoarthritis. Without the protective layer of cartilage, the bones will rub up against each other which can cause extreme pain and discomfort. Living with arthritic hip pain can severely impact your quality of life, as well as reduce function and mobility, and this condition is likely to worsen over time and cause other problems if left untreated. Total hip replacement surgery, sometimes referred to as hip arthroplasty, is an advanced surgical technique that repairs your damaged hip joint using artificial parts. It aims to reduce pain, and significantly improve quality of life in any patient that is suffering from long term pain. There is no age restriction in place for hip replacement surgery, and the procedure has been successfully performed at all ages.
The procedure
During surgery, the ball-shaped femoral head is removed and replaced with an artificial ball and stem. The damaged surface of the socket is removed and replaced with a ceramic or plastic spacer, and the joint is manipulated to ensure there is stability and ease of motion. Physical balance is also checked to avoid any leg length inequality. The operation itself will take around 2-3 hours, with a further 3-4 days spent recovering in hospital. Early mobilisation is key to a making a good recovery, and certain patients may be eligible for an accelerated recovery program. The Mater Hospital offers all orthopaedic patients the opportunity to access the multi-disciplinary support of the Mater Continuous Care Team, and St Vincent's Private Hospital Sydney offers a wide range of inpatient day rehabilitation services that include a fully equipped gym and a hydrotherapy pool. Following the personalised rehabilitation program is essential to making a good recovery and returning to daily activities.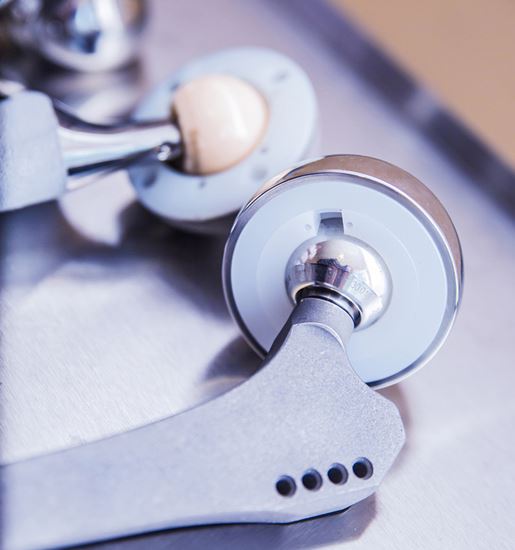 The Sydney Orthopaedic team are highly experienced in performing hip replacement surgery with expertise in a range of approaches. The Mater Hospital is involved in ongoing clinical research which enables patients to benefit from world-leading surgical techniques, and St Vincent's Private Hospital Sydney Orthopaedic Surgeons have extensive experience in the latest robotic and computer-assisted surgeries. The two most commonly used approaches for surgery are the posterior approach (accessing the joint through the back of the femur) and the anterior approach (accessing from the front).

There is no research to suggest one is better than the other, and your hip surgeon will discuss with you individually which procedure will achieve the most optimum results. Some patients may be eligible for minimally invasive hip surgery. This type of surgery is performed using smaller incisions that can reduce pain and speed recovery, but it is not suitable for all patients. There are many factors to help your doctor determine if you are a suitable candidate including age, weight and general health.
Other types of hip replacement surgery
If you are suffering from ongoing hip pain, your doctor will perform a series of tests to identify the cause of the problem. From here you can discuss possible treatment options that may include:

Partial hip replacement
A partial hip replacement may be recommended if the socket area of your hip remains healthy, and only the ball-shaped femoral head is affected by injury or disease. The femoral ball at the top of the thigh bone is removed during surgery and replaced with an artificial part. This type of surgery is often used to repair hip fractures and is not usually recommended as a way of treating hip arthritis. It can be performed as a minimally invasive procedure which means less surgery time and a quicker recovery.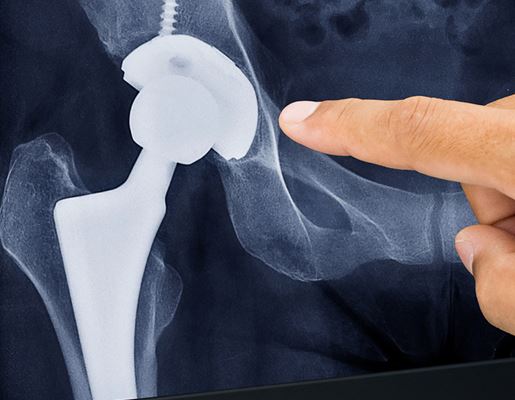 Revision hip replacement
Over time, some of the artificial parts that have been used in hip replacement surgery may fail or will need replacing. This can be due to simple wear and tear, infection or loosening – where the implant comes away from the bone. A familiar return of aches and pains could be an indication that revision hip surgery is required, particularly if your hip surgery was performed some 15-20 years prior. Revision surgery is a slightly longer procedure, and the complexity will depend on the extent of the replacements required.

Bilateral hip replacement
Also known as a double hip replacement, bilateral hip surgery is simply a total hip replacement that is performed on both sides of the body. It can be carried out simultaneously or as a staged procedure. Advantages of the bilateral procedure include one operation, one anaesthetic and one recovery period. However, there are additional risks involved with a longer surgery including more time in hospital and possibly an extended recovery period. Your doctor will also take into consideration your tolerance for surgery as well as your age, weight and health.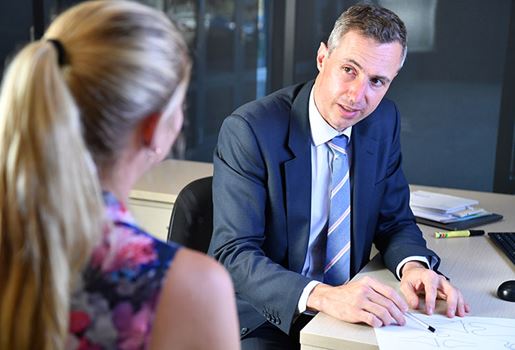 Can Medicare help with my hip surgery in Sydney?
The cost of your surgery in Sydney is dependent on a number of factors that will vary by patient, including your level of private health insurance and the cost of your surgical team, which can differ between hospitals. Find out more about your Medicare rebate here.
What else should I consider?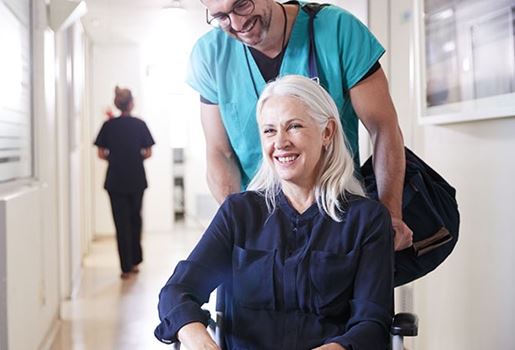 Still have questions? Let us help you