Hip replacement surgery is widely available in the Toowoomba area with some of Australia's leading orthopaedic surgeons
Hip Replacement Surgery in Toowoomba
Hip replacement surgery in Toowoomba
St Vincent's Private Hospital Toowoomba is the largest private hospital in the Darling Downs area of Queensland and is home to several internationally-renowned hip surgeons – many of whom have lived in the area for generations. Leading the field in hip replacement surgery and supported by a highly skilled team of multidisciplinary staff, this Queensland hospital offers outstanding operating facilities and a longstanding commitment to medical innovation and research. In operation for over 100 years, the hospital is supported by a comprehensive network of allied health services.
Total hip replacement surgery
Total hip replacement surgery, sometimes referred to as hip arthroplasty, is considered one of the most successful in modern medicine and is commonly performed across all of Australia. The most usual reason for hip replacement surgery is to relieve hip pain caused by osteoarthritis, but it can also be used to treat injury, as well as other forms of arthritis and hip disorders. The hip itself is actually a ball and socket joint where the thigh bone (femur) meets the pelvis (acetabulum). It is protected by an intricate structure of muscles, ligaments and cartilage that give stability and flexibility of movement. Over time, the hip joint can become vulnerable to injury or disease and as we age, that protective layer of cartilage gradually wears away eventually leaving the bones exposed. When the bones rub up against each other, it causes intense pain, swelling, stiffness and discomfort. Hip replacement surgery is an effective way to significantly reduce arthritic pain and restore mobility and function to the hip joint. Whilst this condition is more common in older patients aged over 50, hip replacement surgery is suitable for all ages.
The procedure
Hip replacement surgery uses a range of different surgical techniques to repair the hip joint by removing any arthritic surfaces and replacing them with artificial implants. These can be made from a variety of synthetic materials, and your surgeon will discuss with you the options that will deliver the best outcome. The ball-shaped femoral head at the top of the thigh bone is removed and replaced with an artificial ball and stem, usually made of metal or ceramic. The damaged surface of the socket is removed and replaced with a ceramic or plastic spacer, and finally, the joint is tested for stability, flexibility and anatomical configuration. The operation itself usually takes around 2-3 hours, with 3-4 days spent recovering in hospital. Patients are encouraged to move around soon after surgery as this is known to aid the recovery process, and physiotherapy will continue either at home or onsite as part of a personalised rehabilitation program developed in consultation with our care team.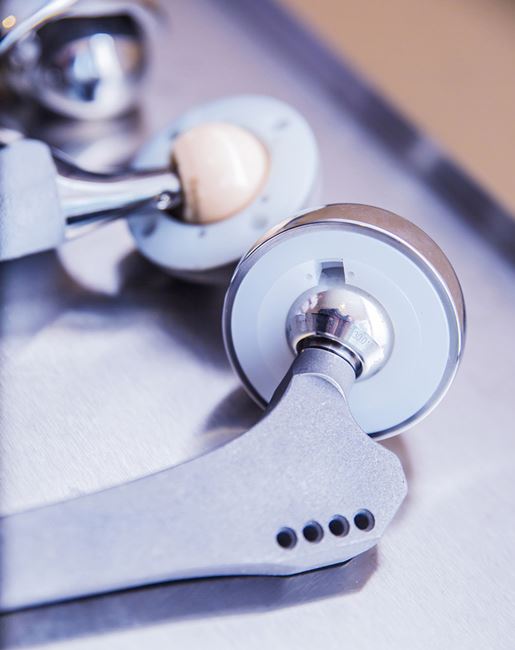 Hip surgery techniques continue to develop as new medical technologies emerge, and the Toowoomba team is highly experienced in all aspects of joint replacement approaches. However, not all methods are suitable for all patients, and many factors help to determine the most appropriate treatment, including age, weight and general health.
The two most used approaches for hip surgery are the posterior approach (where the joint is accessed through the back of the femur) and the direct anterior approach (where the joint is accessed from the front). The anterior hip approach is gaining popularity as it avoids cutting through any muscle during surgery, and this is thought to help with recovery and facilitate a quicker return to normal function. However, there is no research to suggest one approach is better than the other in the long term and your hip surgeon will discuss with you individually which procedure will achieve the most optimum results. Some patients may be eligible for minimally invasive hip surgery, which uses smaller incisions and has the advantages of less pain and a quicker recovery.
Other types of hip replacement surgery
Hip pain can be caused by many different conditions, and your doctor will perform a series of tests, such as a hip arthroscopy to diagnose the problem. From here, you can discuss possible treatment options that may include:

Partial hip replacement
Total hip replacement surgery addresses injury or disease that affects both parts of the hip joint. A partial hip replacement, or uni-compartmental hip replacement, is often recommended if there is an injury to the ball-shaped femoral head, but the socket area of the hip remains healthy. During partial hip replacement surgery, the femoral ball at the top of the thigh bone is removed and replaced with an artificial part. It is not usually considered an appropriate treatment for degenerative arthritis as this is unlikely to be limited to one area of the hip joint. Partial hip replacements are often used to repair hip fractures and can be performed as a minimally invasive procedure. Advantages of this include a reduced surgery time, less pain and a quicker recovery.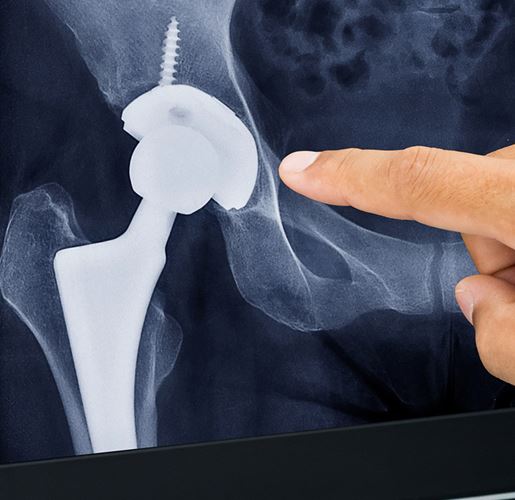 Revision hip replacement
Replacing the parts of your hip that are no longer working, revision hip replacement is usually a longer and more complicated surgery that requires highly experienced orthopaedic specialists. If you have been experiencing the return of some familiar aches and pains, it could be an indication that revision hip surgery is required as a result of loosening, infection or general wear and tear. At St Vincent's Hospital Toowoomba, your surgeon will conduct some routine tests to determine the exact cause, and the complexity of the surgery will depend on the extent of the revision required.

Bilateral hip replacement
Also known as a double hip replacement, bilateral hip surgery is simply a total hip replacement that is performed on both sides. It can be carried out simultaneously or as a staged procedure. Advantages of the simultaneous bilateral procedure include a single operation, anaesthetic and recovery time. However, a longer surgery does carry additional risks, and this is only a suitable approach for some patients. Other disadvantages include more time in hospital and possibly an extended recovery period. The staged procedure usually requires a 3-month gap between surgeries.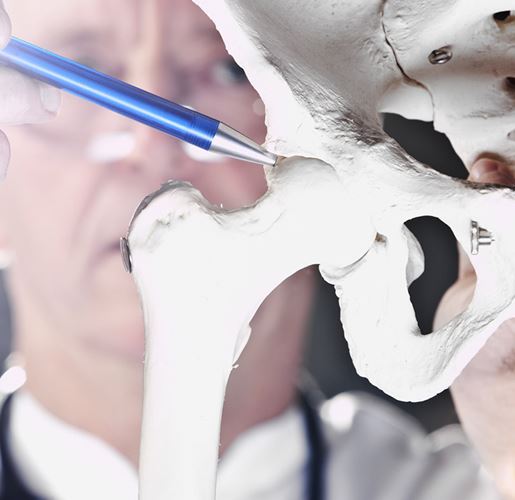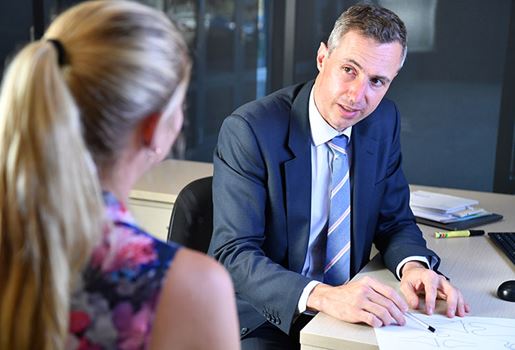 Can Medicare help with my hip surgery in Toowoomba?
The cost of your surgery is dependent on a number of factors that will vary by patient, including your level of private health insurance and the cost of your surgical team, which can differ between hospitals. If you are planning surgery in Toowoomba, you can find out more about your Medicare rebate here.
What else should I consider?
Find out more about your condition and understand what your treatment involves. Our team in Toowoomba are on hand to support you at every stage of your journey and achieving the very best patient outcome sits at the heart of everything we do.
Find out more by booking a specialist consultation today.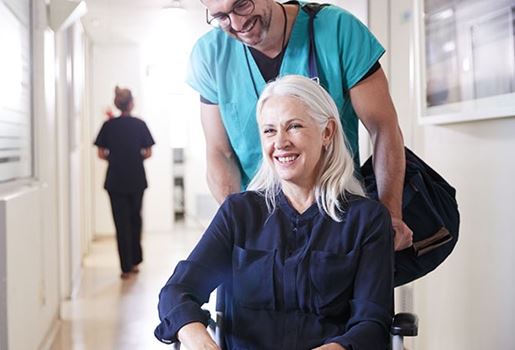 Still have questions? Let us help you