What is a partial knee replacement?
If only one part of your knee is affected by disease, it is sometimes possible to have a partial knee replacement rather than a total knee replacement. Often referred to as a uni-compartmental knee replacement, this procedure is a suitable option when only one of the three main knee compartments is affected by arthritis, most commonly osteoarthritis. During surgery, the specialist will replace either the inside compartment (medial), the outside compartment (lateral) or the compartment behind the kneecap (patellofemoral). Importantly, the supportive cruciate ligaments and cartilage will be left intact to preserve as much of the healthy knee as possible.
Partial knee replacement is a smaller operation than total knee replacement surgery and it can be performed using a smaller incision. This has many additional benefits which include less surgical time as well as a quicker recovery period. Replacing just one part of the knee is thought to result in a more naturally functioning knee joint with a better range of flexion and motion.

Is it right for me?

Only certain patients are eligible for this type of surgery but if you are suffering from significant pain and limited mobility it could be time to consider a surgical opinion. If your arthritis is present is only one area of the knee, and the rest remains healthy, partial knee replacement surgery may be possible.
The medial, or inner, area of the knee is most prone to cartilage damage, and if symptoms cannot be managed non-surgically your doctor may recommend a partial knee replacement rather than a total knee replacement. There is a possibility that arthritis could affect the other parts of the same knee joint at a later stage, in which case you may require revision surgery.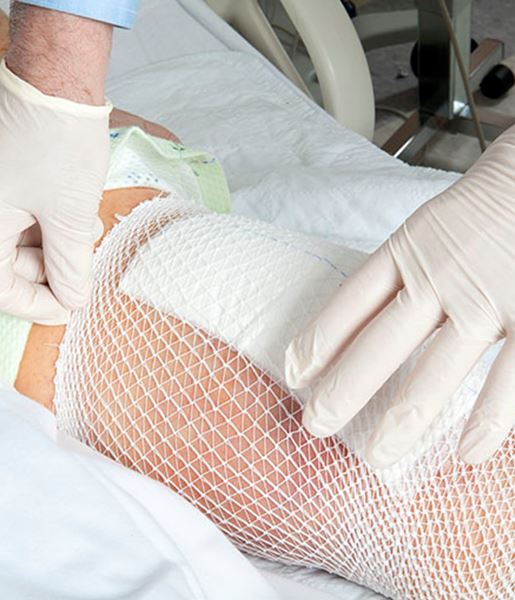 Total knee replacement approaches
Other knee surgeries and procedures
How much will my knee surgery cost?
Understanding the cost of your treatment is an important consideration before committing to surgery, but it's not always easy to find the information you need. Learn more about the factors which contribute to the cost of your surgery:
What will my treatment and recovery look like?
Familiarising yourself with your treatment program and understanding the recovery process are important steps to take on the pathway to surgery.