Revision Knee Replacement
What is revision knee replacement?
With time, your knee replacement may not work as effectively as it should, and you may begin to feel the return of some knee discomfort and pain. All knee replacement implants have a finite lifespan, and reasons for needing revision surgery can vary from simple wear and tear of the plastic component due to use, through to loosening and infection. If you are experiencing increased pain, any swelling, reduced mobility, or stiffness, and all non-surgical methods are no longer working, your doctor may recommend you have revision knee replacement surgery to alleviate your symptoms. This simply means that the existing knee replacement part needs replacing.
Most revision knee replacements are longer and more complicated procedures than a total knee replacement and the complexity of the procedure will depend on the extent of the surgery required. In some cases, only one artificial part may need replacing. In more serious cases all three components may need replacing, along with a bone graft to rebuild the knee.

Is it right for me?

Knee replacements are designed to last for a long time, but there are many reasons why patients may need revision knee surgery after the original procedure. Younger patients who are more active are more likely to need revision surgery simply from the implant wearing out as they get older. Patients who are overweight are at risk of implant loosening, where the implant comes away from the underlying bone. Infection, injury or damage to the supporting ligaments can all prevent your current implant from working properly.
Any type of fracture of bone around the joint can also affect how the replacement works. In these instances, revision surgery may be required to remove and replace the implant.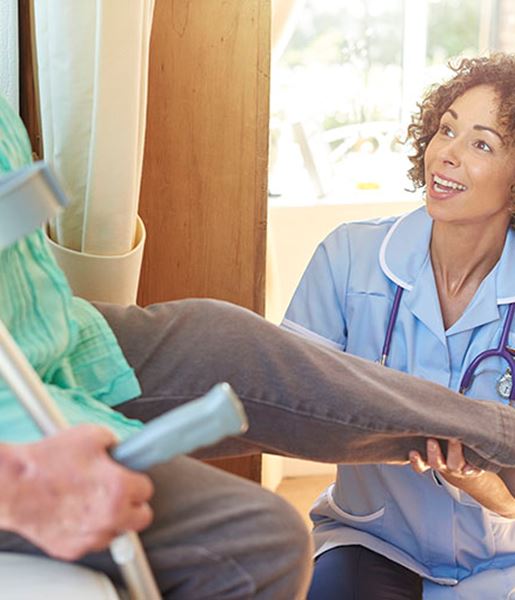 Total knee replacement approaches
Other knee surgeries and procedures
How much will my knee surgery cost?
Understanding the cost of your treatment is an important consideration before committing to surgery, but it's not always easy to find the information you need. Learn more about the factors which contribute to the cost of your surgery:
What will my treatment and recovery look like?
Understanding the cost of your treatment is an important consideration before committing to surgery, but it's not always easy to find the information you need. Learn more about the factors which contribute to the cost of your surgery: