Wrist arthroscopy is a minimally invasive procedure used to diagnose and treat problems in your wrist joint.
Wrist Arthroscopy
What is wrist arthroscopy?
Wrist arthroscopy is a minimally invasive surgical procedure that is used to closely examine the inside of your wrist joint. Using a tiny camera and specialised tools, this procedure allows your doctor to diagnose and treat common wrist conditions. As the wrist is made up of many bones and ligaments, wrist arthroscopy is a useful way of identifying any problems that may be causing painful symptoms such as wrist sprains and fractures, wrist tendonitis, carpal tunnel syndrome or arthritis. During the wrist arthroscopy, your doctor will make some small incisions before inserting the camera and tools. Images of the inside of the wrist joint are then projected onto a nearby screen and assessed.
Any issues that are found during the procedure can be treated where possible in the same operation. A wrist arthroscopy can take up to 1 hour and is a useful way to investigate and treat chronic wrist conditions.
General recovery times
Recovery from wrist arthroscopy will vary by patient and will depend on the extent of the surgery required. As it is a minimally invasive procedure, there is less soft tissue trauma and so the recovery time is much quicker. After wrist arthroscopy, patients can usually return home later the same day and it is normal to feel some wrist pain and swelling for a little while afterwards.
You will be encouraged to keep your hand above your heart for a few days to help reduce the swelling and promote healing. Any discomfort after surgery can be managed with ice and pain relief medication, and for most patients it will take 4- 6 weeks to return to normal activities. Hand and wrist exercises are an important part of the rehabilitation process as they will help restore strength and flexibility to your wrist joint as well as reduce scarring.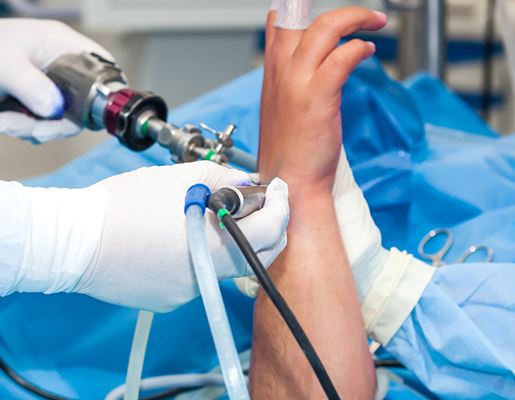 Other wrist surgeries and procedures
Common wrist conditions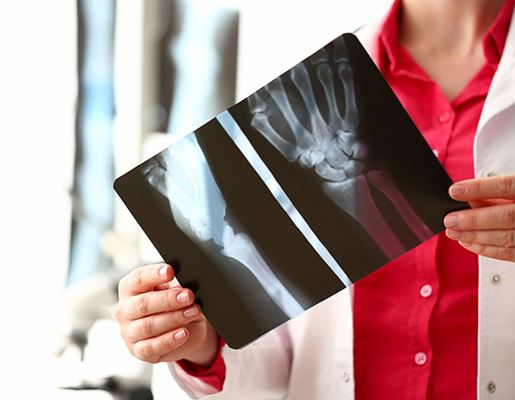 How much will my shoulder surgery cost?
Understanding the cost of your treatment is an important consideration before committing to surgery, but it's not always easy to find the information you need. Learn more about the factors which contribute to the cost of your surgery:
What will my treatment and recovery look like?
Familiarising yourself with your treatment program and understanding the recovery process are important steps to take on the pathway to surgery.