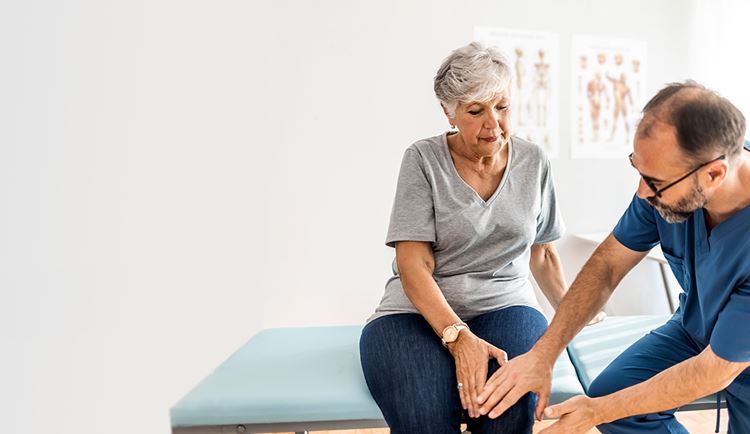 Welcome to Orthopaedics
St Vincent's Private Hospitals offer excellence in orthopaedic care and personalised patient experience. Find out more about our treatment options available to you and meet our leading specialists.
Knee replacement surgery in Sydney
Knee replacement surgery is widely available in the Sydney area with some of Australia's leading orthopaedic surgeons operating out of both The Mater Hospital, North Sydney and St Vincent's Private Hospital, Sydney. With extensive experience in the latest surgical techniques including robotic and computer assisted surgery, patients can also benefit from world-class facilities and rehabilitation services. Together, our Sydney team perform over 4,000 joint replacements every year alongside reconstructions, grafting and arthroscopies and are dedicated to your treatment and recovery under our care.
Total knee replacement
Knee replacement surgery, sometimes referred to as knee arthroplasty, is a procedure that replaces the damaged knee joint with artificial parts. The most common reason for knee surgery is arthritis, of which there are many forms. Osteoarthritis is a degenerative condition which causes the protective cartilage around the knee joint to wear away. When the bones of the knee joint are exposed, they rub against each other causing intense pain and inflammation, as well as increasing difficulty with mobility and function. After a thorough assessment and patient consultation, your Sydney surgeon may recommend total knee replacement surgery as a way to relieve ongoing pain, improve mobility and enhance your quality of life.
The procedure
During surgery, the damaged end of the thighbone (femur) and shinbone (tibia) are replaced with specialised implants that mimic the natural action of the joint. If necessary, the kneecap (patella) is also replaced. The operation itself can take up to 3 hours with a further few days spent recovering in hospital. You will be asked to stand and walk within 24 hours of surgery as early mobilisation is known to help quicken the recovery process, but it can take up to one year to make a full recovery. Total knee replacement surgery is so successful, it is now considered a routine operation appropriate for all ages.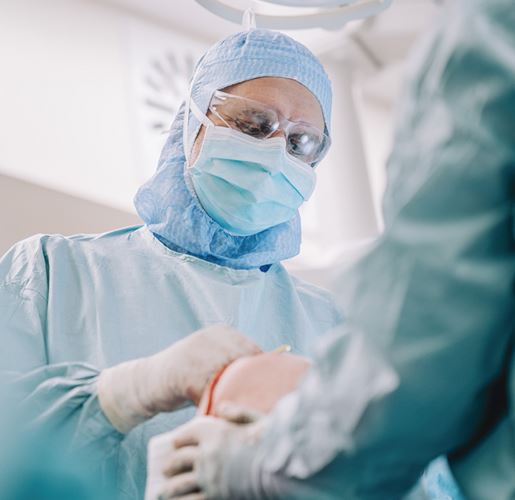 With numerous surgeons operating out of The Mater and St Vincent's Private, booking a private Orthopaedic consultation in Sydney with a referral from your GP is simple and easy. We understand that everyone's journey looks different, and each hospital caters for this appropriately. The Mater Continuous Care Team are a multi-disciplinary team set up to support and transition patients as they progress from diagnosis and treatment through to recovery and rehabilitation. Similarly, the St Vincent's care team routinely devise individualised treatment plans to support your treatment and recovery either at home, or on-site. Patients that are unable to safely return home will have access to our range of inpatient rehabilitation services.
Other types of knee replacement surgery
The knee joint is one of the largest and most complex in the human body. It helps us perform easy, everyday activities such as walking, kneeling down, or climbing stairs. When that function is disrupted by injury or disease such as arthritis, it can cause severe and ongoing pain. As well as total knee replacement surgery, there are several other types of surgery that can effectively treat knee pain.

Partial knee replacement
If only one part of your knee joint is affected, it's possible to have a partial knee replacement, rather than a total knee replacement. The knee has three main compartments: the inside (medial), the outside (lateral) and the compartment behind the kneecap (compartmental). If only one of these areas is impacted, a partial knee replacement can be performed, leaving the supportive ligaments and cartilage intact. The benefit of this smaller operation is that the knee is thought to retain a more natural function, with a better range of motion, and the recovery period is significantly shorter. It is often referred to as a uni-compartmental knee replacement, and has a significantly shorter recovery period than total knee replacement surgery.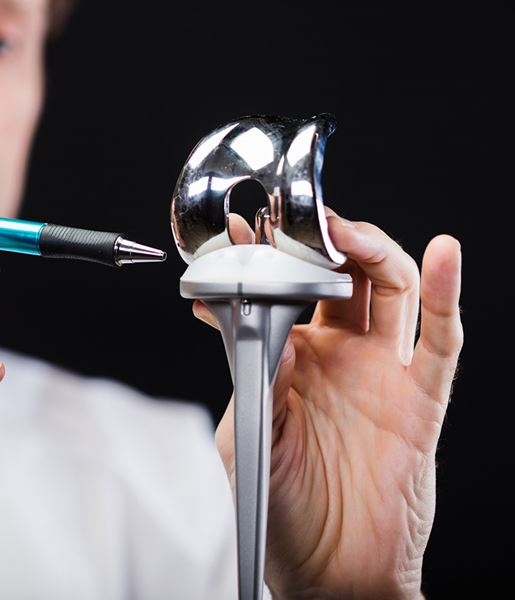 Revision knee replacement
All knee replacement implants have a finite lifespan and can begin to fail for many reasons. If you are experiencing some familiar knee symptoms such as swelling, aching or stiffness, it could mean that your knee replacement needs revision surgery. Revision knee surgery is a procedure to replace the artificial parts that are no longer working whether through natural wear and tear, loosening or infection. This procedure can be quite complex depending on the extent of surgery required. In some cases, only one part of the knee implant may need replacing, but in more serious cases, all three components may need attention.

Bilateral knee replacement
If you are suffering from degenerative arthritis in both knees, your doctor may recommend knee replacement surgery on both sides. This is also referred to as a bilateral knee replacement and, can be performed either simultaneously, or as a staged operation. Each procedure may involve a combination of a partial or total knee replacement as is necessary. The decision for simultaneous surgery is personal to the suitability of the patient and is not suitable for everyone. Your doctor will assess your age, weight and general health as well as your tolerance for undergoing major surgery. Whilst there is convenience to having just the one operation with one anaesthetic and one recovery period, it is considered a major procedure, and for that reason is not always considered clinically appropriate for all patients.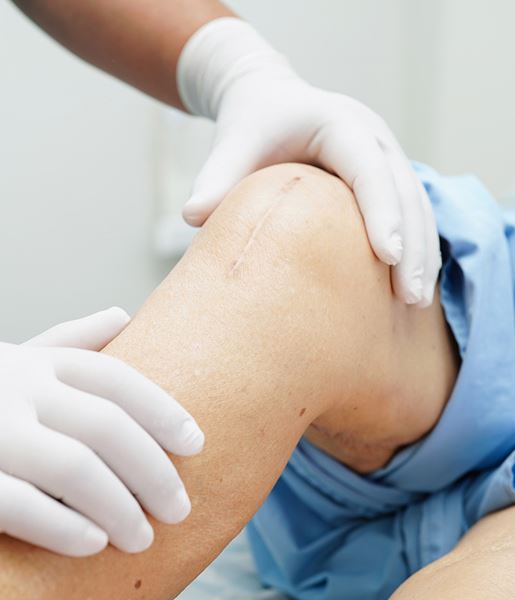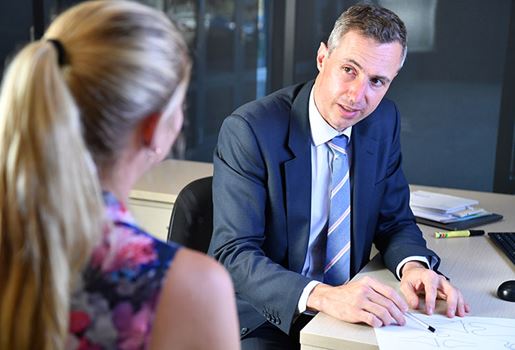 Can Medicare help with my knee surgery in Sydney?
The cost of your surgery in Sydney is dependent on a number of factors that will vary by patient, including your level of private health insurance and the cost of your surgical team, which can differ between hospitals. Find out more about your Medicare rebate here.
What else should I consider?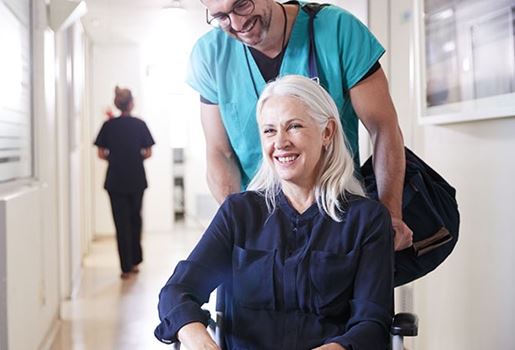 Still have questions? Let us help you