Welcome to


Mater Maternity

Our maternity staff know that having a baby is one of the most exciting times of your life. For over 100 years, we have been providing supportive, high quality care during pregnancy, birth and beyond.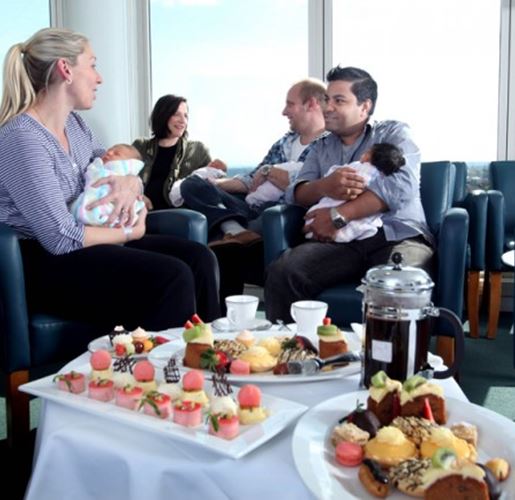 Note, due to current COVID-19 restrictions High Tea is currently served individually in patient rooms.
Our special maternity high tea brings parents and grandparents together to welcome their new baby into the world.
The High Tea is beautifully presented in the Maternity Patient Lounge with magnificent views of the city, Lane Cove River and across to the Blue Mountains.
Our High Tea includes a selection of sweet cakes and savoury pastries, finger sandwiches, home-made scones with preserve and cream, fresh fruit and a selection of tea and coffee.
Maternity High Tea is served every Monday and Friday, from 3.00 pm to 4.00 pm.