Knee replacement surgery is widely available in the Melbourne area with some of Australia's leading orthopaedic surgeons
Knee Replacement Surgery in Melbourne
Knee replacement surgery in Melbourne
Knee replacement surgery is widely available at St Vincent's four Melbourne hospitals, each offering the highest levels of medical expertise. With extensive experience in the latest surgical innovations including robotic-assisted surgery, our Melbourne teams perform over 2,5000 knee replacement surgeries every year, alongside numerous arthroscopies, repairs and reconstructions. Together, we are dedicated to ensuring our patients receive the very best in advanced medical care.
Total knee replacement surgery
Total knee replacement, sometimes referred to as knee arthroplasty, is a common surgical procedure that replaces the damaged knee joint with artificial parts. The knee is one of the largest and most complex joints in the human body. It is responsible for performing many everyday activities such as walking, kneeling or climbing stairs. When that function is disrupted by injury or disease such as osteoarthritis, it can cause severe knee pain that greatly impacts your quality of life. Today, total knee replacement surgery is so successful it is considered a common orthopaedic procedure across Australia. Although the average age tends to be slightly older, this procedure is available to all ages. With numerous surgeons operating out of St Vincent's East Melbourne, Kew, Fitzroy or Werribee, booking an appointment for a specialist consult has never been easier.
Why you might need knee replacement surgery
The knee works just like a hinge joint, but it is also capable of a more complicated rotation that enables it to bear significant weight. It is made up of the femur (thighbone), tibia (shinbone) and patella (kneecap), and is held together and protected by muscles, ligaments and soft tissue. As we age, the joint cartilage naturally wears away and this can lead to osteoarthritis, a degenerative disease which quickens the thinning process. It is associated with swelling, pain and stiffness that can considerably impact previously simple movements. Total knee replacement surgery is highly effective in reducing recurrent knee pain and improving alignment and mobility, as well as quality of life.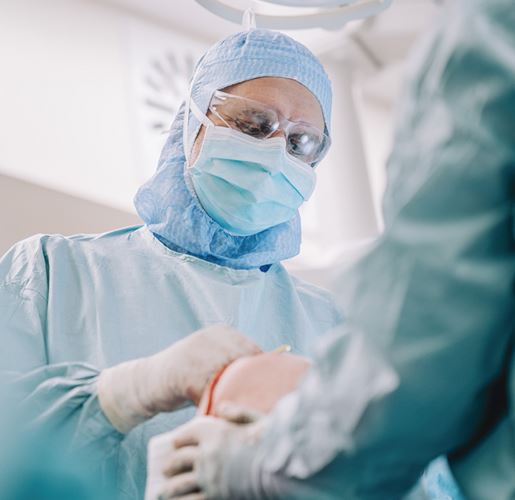 With numerous state-of-the-art operating theatres available across St Vincent's Private Hospitals in Melbourne, total knee replacement surgery is now considered a standard procedure to correct severe knee pain. During surgery, the damaged end of the thighbone (femur) and shinbone (tibia) are replaced with specialised implants that mimic the natural action of the joint. If necessary, the kneecap (patella) is also replaced. Once everything is in place, the new knee joint is tested through a range of motion. The operation itself can take up to 3 hours with a further few days spent recovering in hospital. You will be asked to stand and walk within 24 hours of surgery, as early movement is known to help aid the recovery process. This is the start of your rehabilitation journey, and it can take up to one year to make a full recovery.
Other types of knee replacement surgery
Knee pain can be caused by many different factors. As well as total knee replacement surgery, there are several other procedures that can effectively treat this problem. Once you have booked an appointment with your specialist in Melbourne, the most appropriate treatment for your condition can be determined.

Partial knee replacement
The knee has three main compartments: the inside (medial), the outside (lateral) and the compartment behind the kneecap (compartmental). Arthritis usually affects more than one of these parts, but if only one part of your knee joint is affected it's possible to have a partial knee replacement rather than a total knee replacement. The benefit of this smaller operation is that it leaves the supportive ligaments and cartilage intact. This is thought to help the knee retain a more natural function with a better range of motion. It is often referred to as a uni-compartmental knee replacement, and as it is a quicker operation, the recovery period is significantly shorter.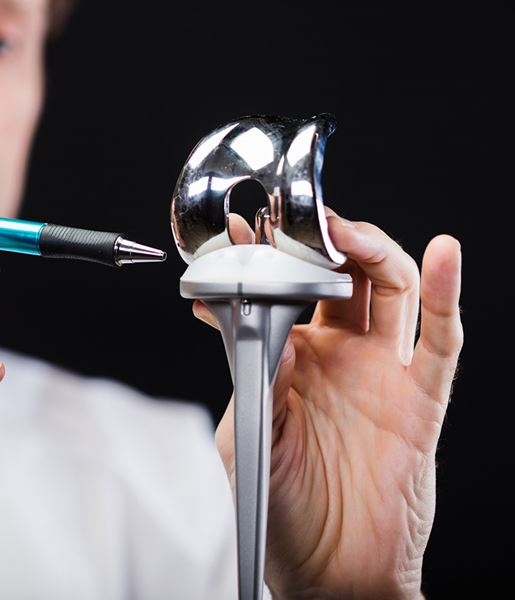 Revision knee replacement
All knee replacement implants have a finite lifespan and can begin to fail for many reasons including wear and tear, infection or loosening – where the implant is coming away from the bone. Revision knee replacement surgery replaces any artificial parts that are no longer working, as well as continuing to provide effective pain relief. If you are experiencing some familiar knee symptoms such as swelling, aching or stiffness, it could mean that your original knee replacement is in need of attention. It can be quite a complex procedure, depending on the extent of surgery required. In some cases, only one part of the knee implant may need replacing, but in more serious cases, all three components may need attention.

Bilateral knee replacement
If you are suffering from degenerative arthritis in both knees, your doctor may recommend knee replacement surgery on both sides. This is also referred to as a bilateral knee replacement, and can be performed either simultaneously, or as a staged operation. Each procedure may involve a combination of a partial or total knee replacement. The decision to have simultaneous surgery is individual to the suitability of the patient, and your treating doctor will assess your age, weight and general health as well as your tolerance for undergoing major surgery, before making any recommendations. Whilst there is convenience to having just one operation with one anaesthetic and recovery period, it is considered a major procedure and for that reason is not clinically appropriate for all patients.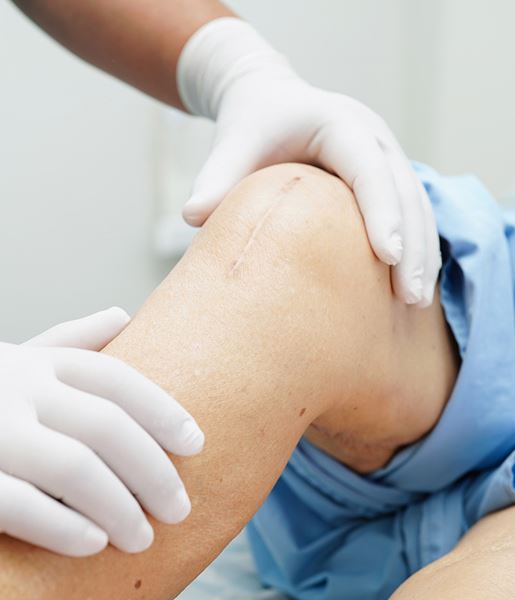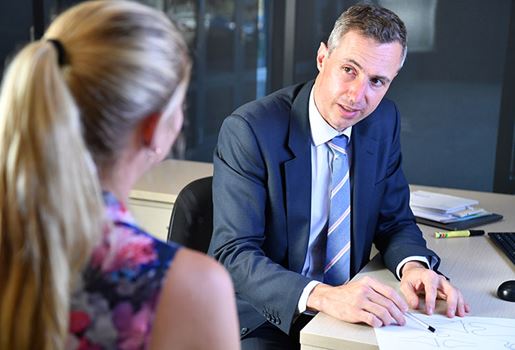 Can Medicare help with my knee surgery in Melbourne?
The cost of your surgery in Melbourne is dependent on a number of factors that will vary by patient, including your level of private health insurance and the cost of your surgical team, which can differ between each hospital. Find out more about your Medicare rebate here.
What else should I consider?
Going into hospital can be a stressful experience, but here in Melbourne, we are committed to ensuring our patients receive the highest level of support. Offering outstanding medical facilities equipped with the latest technology, our multi-disciplinary teams work in partnership with patients and families, from treatment and care right through to recovery and rehabilitation.
Find out more by booking a specialist consultation today.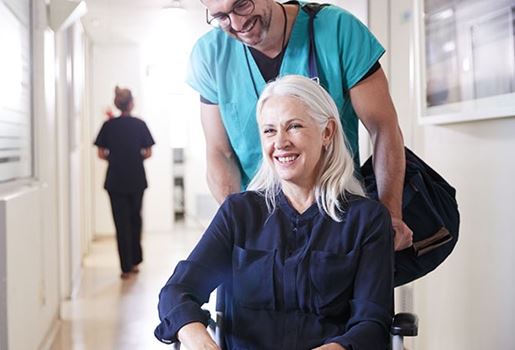 Still have questions? Let us help you